Antik Parquet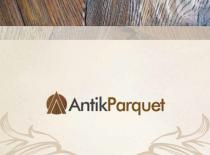 Antik Parquet
A rich and fine collection of antique floors meticulously sculpted from Oak. Stunning parquetry panels by hand. Every piece carefully selected and crafted to create timber floors of exquisite beauty: Beyond Timber's Antique Range.
Your own personalised patterns, designs and creations can be shaped and completely customised. More information in the latter part of this book.
We have chosen to only work with species that are sustainable as we care for the environment and understand all too well that the resources we deal with are not endless if not properly taken care of. To extend that care to your environment, we use VOC-free natural oils to protect your floor, not only an environmentally friendly option but also one that promotes healthy living.
We hope you enjoy our Antique collection and become as inspired as we are with this range.
Website: antikparquet.com
Trendwood Flooring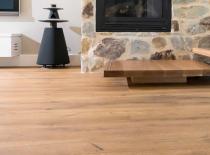 Trendwood Flooring
TRENDWOOD is proud to have established itself as a reliable, quality oriented, and cost effective supplier of engineered timber flooring products to the architectural specification and the residential development markets internationally. We have been exporting to Japan, the USA and Europe.
We actively work with our customers on all types of residential and commercial projects.
We are committed to inspire our customers with our cutting edge products, aiming to achieve optimum results with respect to design, quality, functionality, and budget requirements.
We import high quality certified KD White Oak and Black Walnut from the USA and European Oak from France and Germany.
All timber is certified FSC, PEFC, Well Managed Forests, Sustainable Hardwoods. Raw materials are carefully selected to meet International Standard and satisfy our customers. Glue, UV and Oil are high quality from Japan, Germany and the USA. Our engineered flooring can be used in damp places like basements, in hot and cold environments, and over "Under-floor heating". We can supply diverse range of colours and textures.
Our flooring products are manufactured by the "clean and green" technology which is environmentally friendly. Our products meet the strict criteria of markets in the US, Japan and Europe.We constantly invest in the latest innovative technology so that we could provide quality and enduring products to the market at a very reasonable price.
Website: trendwoodasiapacific.com